Engage with Chatham at AFP
Join us for learning and networking at AFP 2021, Booth 1701
Attend our educational sessions
---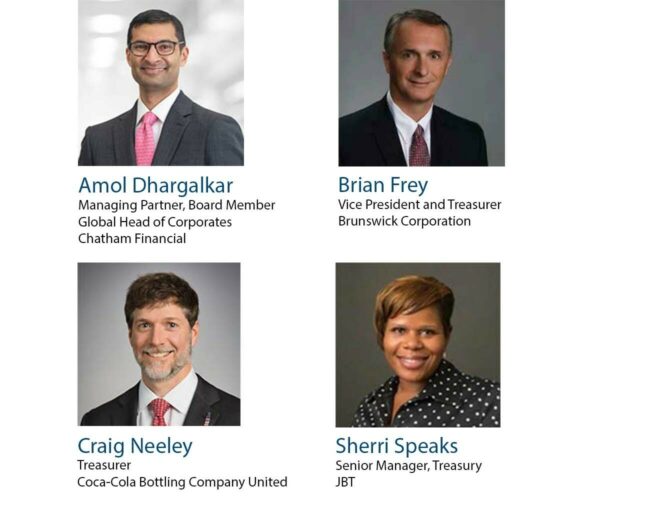 Panel session (in-person and virtual)
Integrate Strategy, Process, and Technology to Build a Resilient, Flexible Hedging Program
Monday, November 8 | 10:30 a.m. to 11:45 a.m. ET
Establishing new risk management practices, evaluating market triggers to adjust current practices, and incorporating flexibility in the face of business uncertainty poses many challenges. In this session, a panel of senior treasury professionals optimized, integrated, and automated their financial risk management programs to successfully navigate a rapidly changing macroeconomic landscape and address unprecedented interest rate, FX, and commodity volatility. Panelists discuss their strategies for maximizing return, such as structuring data-driven programs, increasing operational efficiencies, automating manual processes, streamlining accounting workflows, and communicating meaningful and dynamic reporting to stakeholders.
---
---
---
Panel session: In-person
LIBOR Transition: What's So Sensitive About SOFR
Tuesday, November 9 | 1:45 p.m to 3:00 p.m. ET
While SOFR is the ARRC's "preferred" alternative, several competing rates, such as, but not limited to, Bloomberg Short Term Bank Yield Index (BSBY), AMERIBOR, ICE Bank Yield Index (BYI)have been developed in the market. Treasuries are challenged with thoroughly understanding the pros and cons of each option to determine the best rate to adopt. In this informative panel discussion, four industry leaders representing banking, advisory and corporate treasury share their views on each of these alternatives to help attendees better negotiate the most appropriate rate for their circumstances.
Speaker: Amanda Breslin, Executive Director, Treasury Advisory, Chatham Financial
---
Chatham webinar (Virtual)
Treasury 2022: Opportunities, Priorities, and Trends

Tuesday, December 7 | 2:00 p.m to 3:00 p.m. ET
Join senior treasury and accounting leaders from Moderna, McCormick & Company, and Nissan North America as they share how they're preparing now for managing financial risk in 2022. Participants will discuss how today's market shaped corporate hedging and hedge accounting priorities, expected challenges, planned initiatives, and emerging trends.
Speakers:
Amol Dhargalkar, Managing Partner, Board Member, Global Head of Corporates, Chatham Financial

Bob Conrad, Treasurer, McCormick & Company
Paul Baranello, Treasurer, Moderna
Sean O'Hara, Director of Accounting, Nissan North America
---
Subscribe to receive our market insights and webinar invites
Collaborate with our team
Schedule a meeting with a relationship manager or subject matter expert.
---
Director
Client Relationship Management

Corporates | Kennett Square, PA

Director
Client Relationship Management

Corporates | Kennett Square, PA

Director
Client Relationship Management

Corporates | Kennett Square, PA
---
See our corporate clients
Leading corporations rely on Chatham to manage their financial risk exposures

---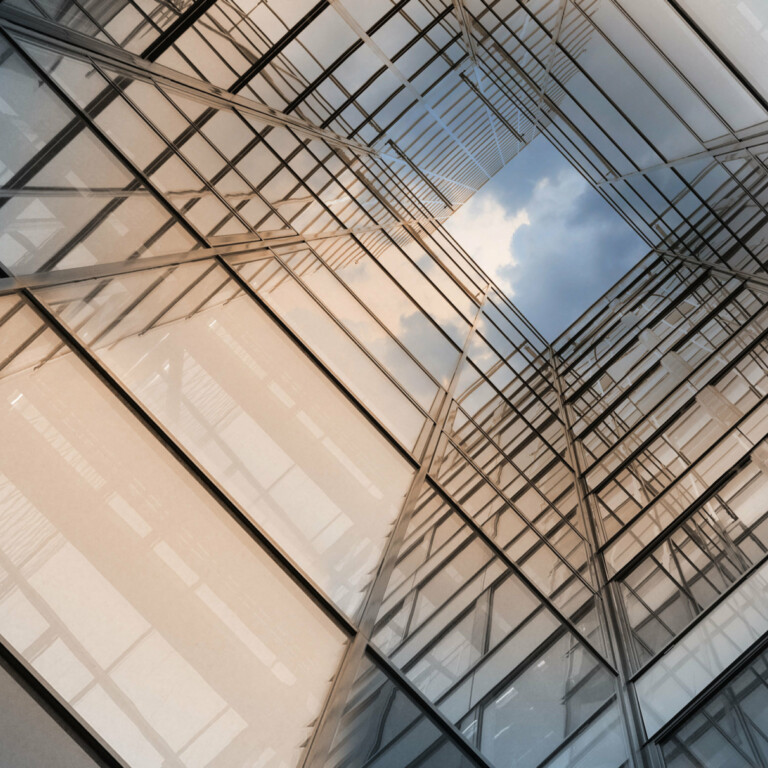 Browse our solutions
Learn how we empower your team to manage financial risk.
Discover our technology
See how automation can add insight and efficiency to your treasury process
---
Disclaimers
Chatham Hedging Advisors, LLC (CHA) is a subsidiary of Chatham Financial Corp. and provides hedge advisory, accounting and execution services related to swap transactions in the United States. CHA is registered with the Commodity Futures Trading Commission (CFTC) as a commodity trading advisor and is a member of the National Futures Association (NFA); however, neither the CFTC nor the NFA have passed upon the merits of participating in any advisory services offered by CHA. For further information, please visit chathamfinancial.com/legal-notices.
Transactions in over-the-counter derivatives (or "swaps") have significant risks, including, but not limited to, substantial risk of loss. You should consult your own business, legal, tax and accounting advisers with respect to proposed swap transaction and you should refrain from entering into any swap transaction unless you have fully understood the terms and risks of the transaction, including the extent of your potential risk of loss. This material has been prepared by a sales or trading employee or agent of Chatham Hedging Advisors and could be deemed a solicitation for entering into a derivatives transaction. This material is not a research report prepared by Chatham Hedging Advisors. If you are not an experienced user of the derivatives markets, capable of making independent trading decisions, then you should not rely solely on this communication in making trading decisions. All rights reserved.
21-0280