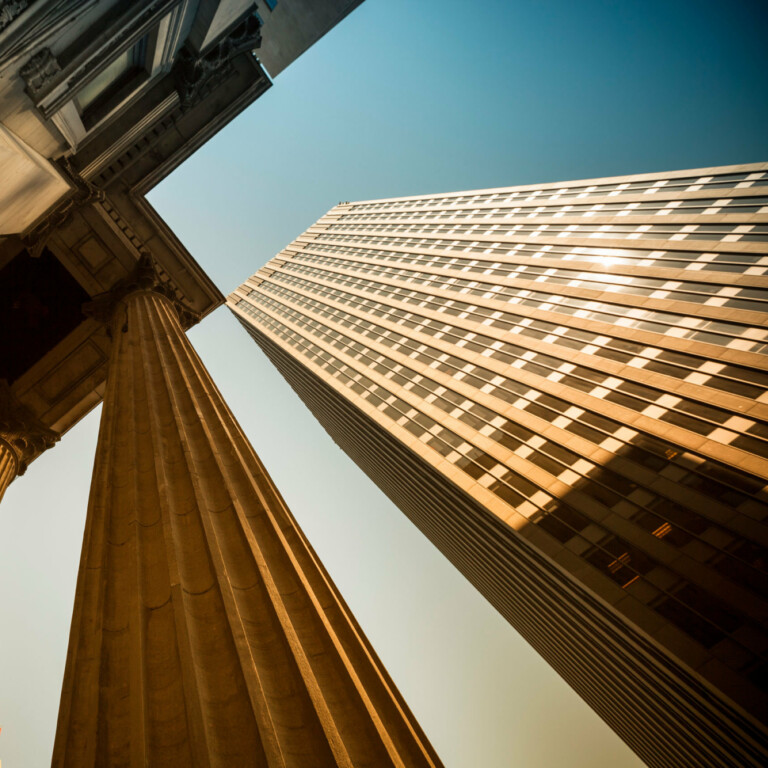 LIBOR alternatives in loan documentation
Authors

Director
Regulatory Advisory

Real Estate | Kennett Square, PA
Summary
As market participants prepare for the unavailability of LIBOR, our experts discuss the resulting impact to borrowers' loans and derivatives documentation.
Introduction
Despite the ongoing impacts of COVID-19, regulators have reiterated that the LIBOR transition will proceed as originally planned. Details about the transition have become clearer, but significant uncertainties remain. In June 2020, the UK's Financial Conduct Authority (FCA) signaled that it will likely make a formal announcement by the end of 2020 with the details of LIBOR's discontinuation. This will give market participants greater certainty and at least one year to make final preparations before the FCA discontinues LIBOR. Under the EU Benchmarks Regulation, a public consultation presumably will need to support such an announcement, likely published around September 2020 in order for the FCA to make an announcement by the end of 2020.
Industry groups continue moving ahead, trying to build consensus on recommended approaches to dealing with the LIBOR transition. With respect to derivatives, the International Swaps and Derivatives Association (ISDA) plans to release amendments to the 2006 Definitions, as well as a Protocol for incorporating these definitions into legacy contracts. ISDA expected to publish both documents by August 2020; however, as of early in Q3, ISDA still has not published the final versions of these documents. With respect to loan documentation, the Alternative Reference Rates Committee (ARRC) has recently taken steps towards alignment with ISDA's approach, and it has also published its recommended best practices for navigating the LIBOR transition in May 2020.
In the U.S., UK, and Europe, there have been separate discussions about possible legislative actions to support the LIBOR transition. In the U.S., the ARRC has put forward its proposal for contract gap filler provisions and safe harbor for actions taken by a party related to a switch to risk-free rates. In the UK, the goverment has proposed giving their FCA additional powers related to the transition, including the power to create a synthetic LIBOR after discontinuation, solely for use in narrowly defined tough legacy contracts. The European Commission has proposed making amendments to the Benchmarks Regulation to specifically deal with the LIBOR transition. At this point, it is still uncertain how far these proposed regulatory solutions will advance.
Regardless of remaining uncertainties, regulators continue to push market participants to progress with their transition planning as the FCA has stated that it will not compel panel banks to continue making submissions to LIBOR after December 31, 2021. That deadline, however, provides a relatively short timeframe for transitioning to LIBOR alternatives, and market participants' contractual documentation will underpin how smoothly they are able to transition from LIBOR to the appropriate replacement rate.
A critical part of that transition will involve reviewing and updating LIBOR language in loan and derivative documentation. To prepare for the probable transition, Chatham has outlined important factors to consider in loan documentation when grappling with the future unavailability of
Review of LIBOR-related terms
LIBOR definition
In commercial loan documentation, LIBOR is typically defined by reference to a specific Fixings Screen (or a Screen Rate) at a certain time (e.g., Bloomberg Office ICE LIBOR Fixings Screen LIBOR01 Page at 11 a.m., London time). LIBOR definitions may include a fallback to request quotes from polling banks (as often selected by a facility's agent or sometimes a lender) if the Fixings Screen is not available. This polling methodology isn't a viable mechanism to determine a fallback rate if LIBOR is permanently discontinued. As a result, Chatham encourages market participants to incorporate more robust fallback mechanisms into their loan documentation.
Carefully review polling language: Even if your agreement incorporates polling language into the LIBOR definition of the loan agreement, it should include additional fallbacks to account for the permanent cessation of LIBOR.
LIBOR unavailability
After you review the LIBOR definition, the next step is to determine how the loan agreement addresses the potential unavailability of LIBOR. These unavailability clauses dictate the circumstances that will trigger the fallback provisions in the loan agreement. The events contained within unavailability clauses which allow for use of the fallback rate are commonly referred to as "triggers." These triggers fall into two general categories: flexible and objective. Each category has associated benefits, and market participants generally incorporate a combination of flexible and objective triggers into their loan documentation. Typically, the LIBOR unavailability triggers will be found as a subsection (or multiple subsections) within the Interest Rate section of a loan agreement or included as clauses or an appendix in the note associated with the loan agreement.
Address LIBOR unavailability: If the temporary or permanent cessation of LIBOR isn't specifically addressed in a loan agreement, we advise you to incorporate language addressing the unavailability of LIBOR in the loan agreement. Some loan parties will prefer to address the temporary and permanent cessation of LIBOR within two separate provisions to allow for the use of different fallback rates in each scenario.
If adaptability and alignment with the market are priorities, consider flexible triggers: Many market participants prefer to have the ability to potentially move to a substitute rate before LIBOR is permanently discontinued. It may be preferable for loan agreements to contain pre-cessation triggers, such as conversion to a substitute rate being based on when the conversion of similar loans in the same market is happening. The ARRC has recommended the inclusion of a pre-cessation trigger in its suggested fallback language for syndicated loans, and ISDA has indicated a similar pre-cessation trigger will also be included with respect to LIBOR in its upcoming publication of the amended Definitions and Protocol.
If certainty is a concern, objective, verifiable criteria should trigger LIBOR unavailability: Common objective LIBOR unavailability triggers include but are not limited to:

LIBOR permanently ceases to be published (e.g., the LIBOR administrator announces its indefinite or permanent discontinuation).
LIBOR is unavailable or cannot be determined (e.g., banks are not providing LIBOR quotes).
LIBOR is illegal.

Consider alignment with derivatives: If market participants are hedging loans with derivatives, they should take into consideration any potential mismatch in timing between the triggering of LIBOR unavailability provisions in their loan agreements versus their related derivatives documentation.
Substitute rate
It is critical to determine the substitute rate selected in the event of the unavailability of LIBOR. The market has recently made several important strides toward consensus regarding a standard-substitute-rate definition. For cash products in the U.S., the ARRC has moved toward alignment with the approach ISDA is likely to take for substitute rates for derivatives. While some U.S. market participants have begun incorporating the standards suggested by the ARRC, European markets have largely accepted the standard LMA Screen Rate replacement language which has been officially endorsed by the Bank of England. In practice, Chatham has begun to see SONIA designated as the GBP LIBOR replacement benchmark. However, a consensual and bilateral negotiation process where parties to the loan agreement should determine both the replacement benchmark and applicable spread is the main emphasis.

Considerations for the substitute rate definition include:
Flexibility and alignment with the market are priorities for some market participants in choosing a substitute rate: Some market participants prefer to keep substitute rate definitions as broad as possible, providing flexibility in loan agreements to allow whatever fallback rates are ultimately adopted by the marketplace to be effectively incorporated into the loan agreement.
Certainty and predictability may be priorities for other market participants: Market participants who are more concerned with having certainty upfront about what the substitute rate will be may prefer substitute rate definitions that cite a specific rate, index, or the future determination of a substitute rate by a specific committee or organization. ISDA has indicated it will recommend SOFR compounded in arrears as the replacement rate for LIBOR in its upcoming publication of the amended Definitions and Protocol. The ARRC has also recommended SOFR as its preferred substitute rate for LIBOR and released its "hardwired approach" to fallback language for syndicated loans (updated June 2020). This fallback language uses a decision waterfall based on SOFR to determine the substitute rate, and aligns with ARRC's recommended best practices suggesting parties implement hardwired fallback language for syndicated loans by September 30, 2020.
Consider alignment with derivatives: To reduce the likelihood of a mismatch between the loan's fallback and the fallback of the derivative product hedging that loan, parties may want to specify a fallback referencing the commercially accepted rate endorsed by ISDA for certainty that the fallback rate will align with the fallback rate under their derivative product.
Substitute rates may be defined in different ways and in different places within loan agreements: Substitute rates may be included with the LIBOR unavailability trigger language or within the definitions section of a loan, and they may be found under a number of different names, including "Base Rate," "Alternate Index," "Alternative Index," "Replacement Rate," and "Substitute Rate." There may also be multiple fallback rates specified to apply for different trigger events, depending on whether the listed events contemplate a temporary unavailability, or permanent cessation, of LIBOR.
Determination rights: In European markets, all parties to the loan agreements (lenders and borrowers) shall have equal rights in respect of both benchmark and spread determination when the trigger occurs.
Loan spread adjustment
Market participants should review any spread adjustments contained within a loan agreement. Spread adjustments are one mechanism to reduce the amount of value transfer associated with the LIBOR transition. At issue is that LIBOR, SOFR, and other proposed replacement rates are not directly comparable. There are two primary causes of this incomparability. First, LIBOR is an unsecured reference rate that incorporates a level of credit risk whereas SOFR is a secured, overnight rate that is seen as "risk-free." Second, LIBOR is most commonly quoted using a term structure (e.g., one-month, three-month, six-month) whereas SOFR is an overnight rate and a term structure does not currently exist for SOFR.

As the market has begun contemplating LIBOR transition in its loan documentation, many loan agreements have begun including loan spread adjustments in connection with any implementation of a substitute rate. While the original formulation of these adjustments consisted of comparing the spot difference between LIBOR and the substitute rate (a "spot-spread methodology") at the time of conversion, greater awareness of the pitfalls associated with this methodology has arisen (as discussed further below). Instead, the market has moved towards a spread adjustment calculation comparing the historic basis between LIBOR and SOFR over a longer period of time to smooth out some of the day-to-day fluctuations between the two benchmarks.
Alternatives to the spot-spread methodology should be considered: Loan documentation may include a spot-spread methodology. Chatham would advise clients to carefully consider the observed volatility between LIBOR and SOFR before agreeing this method. When using the spot-spread methodology, variations in SOFR (SOFR monthly activity) create the potential for significant value transfer as the result of the selection of an arbitrary calibration date. Many market participants favor a historical mean/median methodology which captures the cyclical nature of markets and, over time, reverts to the mean. Neither the ARRC nor ISDA recommend the spot-spread methodology, but rather both working groups have instead recommended the use of a "five year look back" approach, which will use the median of the historical differences between the IBOR for each tenor and adjusted compounded SOFR for that tenor over a five-year period preceding the trigger event. It is important to note however that SOFR only has been published since April 2018 and therefore data used to calculate historic mean/median currently is limited. As markets continue to evolve, the mean/median figures observed in that data may ultimately change between today and the date LIBOR is discontinued.
Lender-required hedging provisions
Market participants should carefully examine any provisions in a loan agreement that require hedging, and may want to take steps to ensure that the fallback language in the loan and the derivative match exactly. A mismatch in the fallback language between the loan agreement and the hedge documentation could potentially result in a mismatch between the rate or index used in the loan agreement versus that used in the hedge when LIBOR is unavailable. To help ensure matching fallback language, market participants can seek to:
Align the fallback in the loan to match the fallback language in the hedge documentation.
Negotiate bilateral provisions in the swap confirmation that will require the rate selected under the swap to align with the rate selected under the loan.
There are potential benefits and challenges to each approach above. As one example, a potential downside of aligning the fallback provisions of a hedging agreement to those of the loan that it hedges is that this may negatively impact a market participant's ability to obtain additional or alternative third-party (non-lender) hedging. Third-party banks may not be willing to align fallbacks in their contracts to the terms of a loan to which they are not a party.
Market participants that have lender-required interest rate caps should carefully examine provisions that define items like a required strike price/rate as a fixed number based on a LIBOR index; market participants may want to try to amend such terms to maintain flexibility in the event of a LIBOR conversion. To avoid a potential mismatch, the cap's strike price should be set relative to the index used to calculate interest in the loan; for example, hedging requirements could be tied to the level of debt service coverage required in the loan agreement rather than a specific number. It may also be preferable for the loan to allow for an existing hedge to be amended to reflect the substitute rate, rather than requiring the borrower to completely replace the hedging agreement with a new derivative product tied to the substitute index.
Operational matters
Finally, market participants should evaluate whether any operational amendments need to be made to their loan agreement in light of the LIBOR transition. Certain terms within the loan agreement are based upon the assumption that the reference rate will have a term structure associated with it (e.g., having the rate set at the beginning of the term period). Transitioning to a reference rate that has an overnight structure may require certain amendments to conform the other terms in the agreement to an overnight structure. Thus, market participants should consider whether any additional amendments need to be made to modify these existing terms so that they are compliant with an overnight reference rate.
Conclusion
These are just a few of the issues that should be considered as market participants prepare for the unavailability of LIBOR and the resulting impact on loans and derivatives. Finally, it is important to keep in mind the universe of other IBORs which are also undergoing changes. For example, at this time there is no date set for the cessation of EURIBOR, and therefore contracts referencing EURIBOR may continue to do so for the foreseeable future. One of the major benchmark administrators, the European Money Markets Institute (EMMI) — the issuer of EURIBOR — was granted such authorization under the EU Benchmarks Regulation in July 2019. However, the methodology used to calculate EURIBOR is currently changing with the market, and there is always a possibility that it will be demised at some point in the future. As such, market participants may still find it advisable to adopt robust fallback options in anticipation of these changes.
---
Speak to a Chatham expert
Please reach out to the Chatham team if you have questions around the unavailability of LIBOR and its effect on your loans and derivatives documentation.
---
Disclaimers
Chatham Hedging Advisors, LLC (CHA) is a subsidiary of Chatham Financial Corp. and provides hedge advisory, accounting and execution services related to swap transactions in the United States. CHA is registered with the Commodity Futures Trading Commission (CFTC) as a commodity trading advisor and is a member of the National Futures Association (NFA); however, neither the CFTC nor the NFA have passed upon the merits of participating in any advisory services offered by CHA. For further information, please visit chathamfinancial.com/legal-notices.
Transactions in over-the-counter derivatives (or "swaps") have significant risks, including, but not limited to, substantial risk of loss. You should consult your own business, legal, tax and accounting advisers with respect to proposed swap transaction and you should refrain from entering into any swap transaction unless you have fully understood the terms and risks of the transaction, including the extent of your potential risk of loss. This material has been prepared by a sales or trading employee or agent of Chatham Hedging Advisors and could be deemed a solicitation for entering into a derivatives transaction. This material is not a research report prepared by Chatham Hedging Advisors. If you are not an experienced user of the derivatives markets, capable of making independent trading decisions, then you should not rely solely on this communication in making trading decisions. All rights reserved.
20-0358