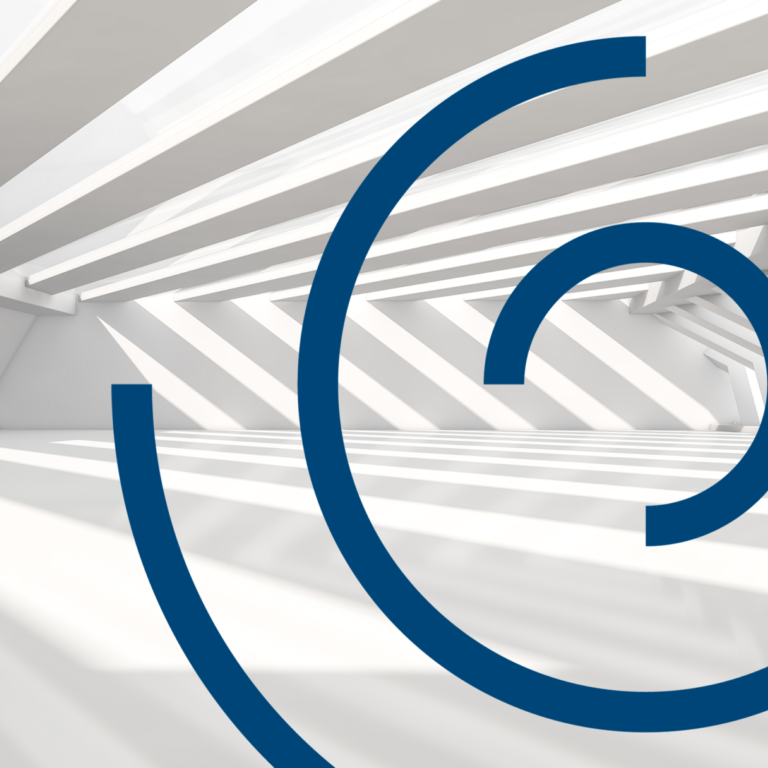 Derivatives Market Update for Financial Institutions
Welcome to our inaugural newsletter! We are excited to share market insights, best practices, and product enhancements from our advisory teams focused on community and regional financial institutions. Topics will include borrower swaps, balance sheet risk management, hedge accounting, and regulatory compliance, among others. More specifically, in this issue, we discuss:

We want this newsletter to be a valuable resource, so please let us know if there are topics you would like us to cover.

Customer hedging strategies in a rising rate environment
Last month, the Federal Reserve announced a 0.25% increase to the target funds rate, the first hike since 2018. This was not a surprise to the markets, as projected rate hikes have been priced in since late last year. Meanwhile, long-term rates continue to experience volatility at levels we haven't seen in some time, with the 10-year Treasury Rate reaching nearly 3% for the first time since 2018.
However, we see our financial institution partners successfully navigate these waters, with some common themes and best practices emerging.

Fixed rates are not committed until the loan closes

In this volatile rate environment, there is too great an impact to the financial institution's potential yield to hold rates. Expectations are clearly being set and managed with customers and prospective borrowers early in the process. Market data and color, provided as a service of our Swap Desk, often reinforce this message. For eligible borrowers, a forward-starting swap may be a solution to achieve their fixed rate ahead of loan closing. We often work with our clients on this type of strategy.
Swaps have become the fixed rate of choice
The yield lift for offering traditional long-term fixed rates seen throughout last year has evaporated. Instead, financial institutions are now looking for yield expansion in the short term as rates are expected to rise. Additionally, swap fee income has become a great revenue replacement as PPP lending programs wind down. Revealed in the table below, the current spread between five to 10-year rates is 0.04%-0.05% and the spread between five to 15 years is only 0.04%-0.05%. This is one of the most efficient times for borrowers to consider a longer-dated rate paired with their long-term borrowing strategy.
Offer swaps on existing variable rate loans
There has been an influx of requests to Chatham's Swap Desk for hedging existing variable rate loans. Borrowers are looking to manage rising interest costs and lenders are looking to manage credit risk and DSCR compression. If your loan documents already anticipated this event, then it should be an easy add-on. Otherwise, most loan documents can be amended with some simple changes to accommodate a hedge.
Customer hedging technology and trends
How to maximize hedging communication between lenders and borrowers
Borrower interest in swap products and related requests for indications have been increasing across our clients' customer hedging programs. Our customer hedging solution, RateManager, is inclusive of our proprietary technology, which allows our clients to minimize time spent on operational tasks and create capacity for critical new business conversations.
For example:
Quickly find, refresh, and send updated pricing on multiple deals to a relationship manager
Create branded swap presentations and borrower documents
Swap trends

CME Term SOFR has replaced LIBOR as the go-to index for commercial borrower swaps over the past six months. Both indicative volumes and trade volumes have increased over the past three months compared to late 2021.
Latest happenings on our trading desk
The beginning of 2022 marked a new era, as regulators mandated financial institutions cease trading on LIBOR other than in limited circumstances. Most financial institutions spent the better part of 2021 contemplating new indices and navigating the regulatory, economic, and technological consequences of each. Many of Chatham's clients began actively trading LIBOR alternatives in the final few months of last year and are getting acclimated to the new indices, with trade volume now higher than this time last year. Trade data through the end of Q1 shows that CME Term SOFR has been, by far, the most popular choice for customer swaps across our client base, with some activity in simple SOFR and 30-Day Average SOFR. The limited activity in BSBY transactions has abated given the recent dealer widening to as much as 10 basis points. Dealers are also widening out bid-offer spreads on LIBOR trades, citing a lack of SOFR/LIBOR basis liquidity.
Our trading desk is also seeing a slew of back-to-back swap terminations. Some borrowers are looking to exit their positions due to selling investments, and others are willing to float to get out of a swap liability or to take advantage of their asset position. Additionally, some terminations are driven by the desire to exit LIBOR and float on a new index.
Insights from the balance sheet risk management desk
Todd Cuppia – Balance sheet risk management
Management teams for financial institutions began 2022 facing heightened volatility in capital markets as the confluence of geopolitical risks, the onset of a Fed tightening cycle, and persistent inflation helped push rates significantly higher in the first quarter. Indeed, the yield of two-year and ten-year Treasury notes increased by over 1.6% and 0.80%, respectively, flattening that part of the curve to a multi-year low of negative eight basis points. The challenging environment caused financial institutions to re-evaluate their risk positions and react to rapidly changing market conditions. For many, the countless hours of detailed planning and coordination with all stakeholders helped facilitate a remarkably smooth transition away from the LIBOR lending and risk management era. Strong interest from clients in hedging floating rate assets while the loan portfolio actively transitioned to alternative rates required careful due diligence to understand the economic, accounting, and financial statement reporting risks. 
Against this backdrop, we continue to see activity skewed toward strategies that aim to smooth earnings in a rising rate environment or to protect against continued increases in long-term rates (hedging TBV/TCE). Similarly, the trend of taking gains by unwinding pay-fixed swaps that had been hedging AFS securities has continued. Year-to-date about 72% of overall activity on the balance sheet risk management desk has been to either enter new transactions to extend the duration of floating-rate loans (to smooth forward earnings profiles) or to unwind existing hedges of AFS securities (to take gains and normalize the size of the bond portfolio as loan demand returns).   
For those hedging floating rate loans, we are seeing a mix of Fed Funds (to hedge prime based loans), SOFR, LIBOR, and a handful of banks using BSBY. For these conversations, we have been spending considerable time working with clients on the issues related to SEC guidance on hedging loans with floors. While we still see some banks hedging legacy LIBOR loans with LIBOR swaps, the activity is becoming increasingly anecdotal as we enter the second quarter and new originations on alternate indexes increase.  Also, as we started the year seeing activity concentrated at the very front-end of the curve (inside three years), we are now seeing a more balanced picture across the curve.   
On the other side of the spectrum – those hedging for rising rates have been using swap and cap strategies to manage the cost of liabilities in a rising rate environment, as well as, hedging very long-duration bonds (in some cases 10–20-year maturities) in the AFS portfolio. 
FASB releases enhanced guidance on Fair Value Hedging activities – Portfolio Layer Method
On March 28, 2022, the Financial Accounting Standards Board (FASB) issued Accounting Standards Update (ASU) 2022-01, Derivatives and Hedging (Topic 815): Fair Value Hedging – Portfolio Layer Method. This new guidance further aligns risk management objectives with hedge accounting results on the application of the last-of-layer method, which was first introduced in Accounting Standards Update No. 2017-12, Derivatives and Hedging (Topic 815): Targeted Improvements to Accounting for Hedging Activities.
The enhanced guidance further improves the last-of-layer concepts to expand to nonprepayable financial assets and allows more flexibility in the derivative structures used to hedge the interest rate risk. For entities that have already adopted ASU 2017-12 this update is available for immediate adoption. Most of the provisions in this update have prospective application with the exception of the basis adjustments changes which would have a modified retrospective application.
To read the full piece, click here or watch our latest market update webinar.
Enhanced legal protections for tough legacy contracts under federal legislation
Last month, President Biden signed the Consolidated Appropriations Act, 2022 into law, which includes anticipated federal LIBOR legislation. The Adjustable Interest Rate (LIBOR) Act focuses on contracts that do not contain an adequate benchmark replacement framework triggered upon the discontinuation of LIBOR. The new law applies to a variety of contracts including derivatives, commercial and residential mortgages, student loans, leases, and debt and equity security offerings.
The LIBOR Act addresses the issue of contractual continuity created by the cessation of overnight, one, three, six, and 12-month USD-LIBOR that is scheduled for June 30, 2023. The LIBOR Act categorizes contracts into three groups:
Contracts with inadequate or non-existent replacement language. References to LIBOR will be replaced with a SOFR-based benchmark identified by the Board of Governors of the Federal Reserve (Federal Reserve Board). The identification of the replacements will be made no later than September 2022. Commercial loan products and derivatives will apply the spread adjustment that was previously recommended by the Alternative Reference Rates Committee (ARRC). These changes will occur automatically on the first London banking day after June 30, 2023.
Contracts that provide discretionary authority to select a replacement rate. The LIBOR Act provides a safe harbor from legal liability that applies if the determining person selects the Federal Reserve Board's designated benchmark.
Contracts that specify a replacement rate. The legislation will not alter these contracts and the specified replacement rate will be used. This applies to contracts that reference SOFR as well as non-SOFR benchmarks such as prime, federal funds, or other credit sensitive rates.
The passage of the federal LIBOR Act supersedes similar state laws in New York and Alabama, except with respect to their application to one-week and two-month USD-LIBOR.
Meet the team
Regan Campbell – Client Relationship Management
I joined Chatham 15 years ago and currently lead our team of client relationship managers. In this role, I oversee the delivery of products and services to our clients, drawing upon my diverse experience in the derivatives industry to assist financial institutions with their hedging needs.Prior to joining Chatham, I spent eight years in the U.S. Army as an Engineer Officer and was awarded a Purple Heart. I received my bachelor's degree in aerospace engineering from the United States Military Academy, an MBA from Villanova University, and a master's degree in engineering management from the Missouri University of Science and Technology.
What do you enjoy most about your job?
As cliche as it sounds, I value the opportunity to work directly with our clients every day. Whether it is strategizing, providing guidance, or just catching up, I am fortunate to have built some great relationships over the years. Also, I have a wonderful group of colleagues who are excellent at their job, which makes every day different and exciting.
What do colleagues and clients say about Regan?
Regan's colleagues note he is an action-oriented, confident leader who remains humble and approachable, and that he has an impressive breadth of knowledge in the banking industry. They admire his ability to understand his clients and tailor his advisory approach to their needs.
"I've worked with Regan for a long, long time. Over the years, he's always there whenever I have a question or need something in a hurry. Regan is great to work with, and always good for at least a few laughs."
Derivatives manager | ~$40B bank in the mid-Atlantic
What are you like outside of Chatham?

I spend most of my free time supporting my kids' various activities. In the spring and summer, you can find me at the ball fields either coaching my son in Little League or watching my daughter play high school softball. I enjoy traveling and recently spent eight days in Scotland with my son's travel soccer team. In a classic mid-life crisis move, I recently purchased a Ford Bronco and spend countless hours on the internet searching for parts and accessories to trick out my new ride.
Come see us at these upcoming events
May
Ohio Bankers League CEO Symposium
Dave Sweeney will attend this event in Columbus, OH from May 3–4.
D.A. Davidson Annual Financial Institutions Conference
Ben Lewis will attend this event in Colorado Springs, CO from May 4–6.
Colorado Bankers Association Banker Summit
Ben Lewis and Jessie Kelley will exhibit at this event in Colorado Springs, CO from May 4–6.
Bank Director's Experience FinXTech Conference
Matthew Tevis will attend this event in Austin, TX from May 5–6.
Pennsylvania Bankers Association Convention
Bob Newman will attend this event in Scottsdale, AZ from May 12–15.
S&P Global Market Intelligence's Annual Community Bankers Conference
Ben Lewis will attend this event in Dallas, TX from May 16–18.
Florida Bankers Association CFO Symposium
Dave Sweeney will attend this event in Orlando, FL from May 19–20.
June
Darling Consulting Group's Balance Sheet & Model Risk Management Conference
Dave Sweeney and Todd Cuppia will speak at this event being held virtually from June 7–9.
Texas Bankers Association CFO Conference
Jessie Kelley and Josh Steddom will exhibit at this event from June 8–10 in Horseshoe Bay, TX.
North Carolina Bankers Association Convention
Bob Newman will exhibit at this event from June 12–15 in Ponte Vedra Beach, FL.
July
Washington, Idaho, Oregon and Nevada Bankers Associations Annual Convention
Ben Lewis and Kalen Van Maanen will attend this event from July 11–13 in Coeur D'Alene, ID.
---
Learn more
Connect with a Chatham expert who can answer your questions.
---
Disclaimers
Chatham Hedging Advisors, LLC (CHA) is a subsidiary of Chatham Financial Corp. and provides hedge advisory, accounting and execution services related to swap transactions in the United States. CHA is registered with the Commodity Futures Trading Commission (CFTC) as a commodity trading advisor and is a member of the National Futures Association (NFA); however, neither the CFTC nor the NFA have passed upon the merits of participating in any advisory services offered by CHA. For further information, please visit chathamfinancial.com/legal-notices.
Transactions in over-the-counter derivatives (or "swaps") have significant risks, including, but not limited to, substantial risk of loss. You should consult your own business, legal, tax and accounting advisers with respect to proposed swap transaction and you should refrain from entering into any swap transaction unless you have fully understood the terms and risks of the transaction, including the extent of your potential risk of loss. This material has been prepared by a sales or trading employee or agent of Chatham Hedging Advisors and could be deemed a solicitation for entering into a derivatives transaction. This material is not a research report prepared by Chatham Hedging Advisors. If you are not an experienced user of the derivatives markets, capable of making independent trading decisions, then you should not rely solely on this communication in making trading decisions. All rights reserved.
22-0106