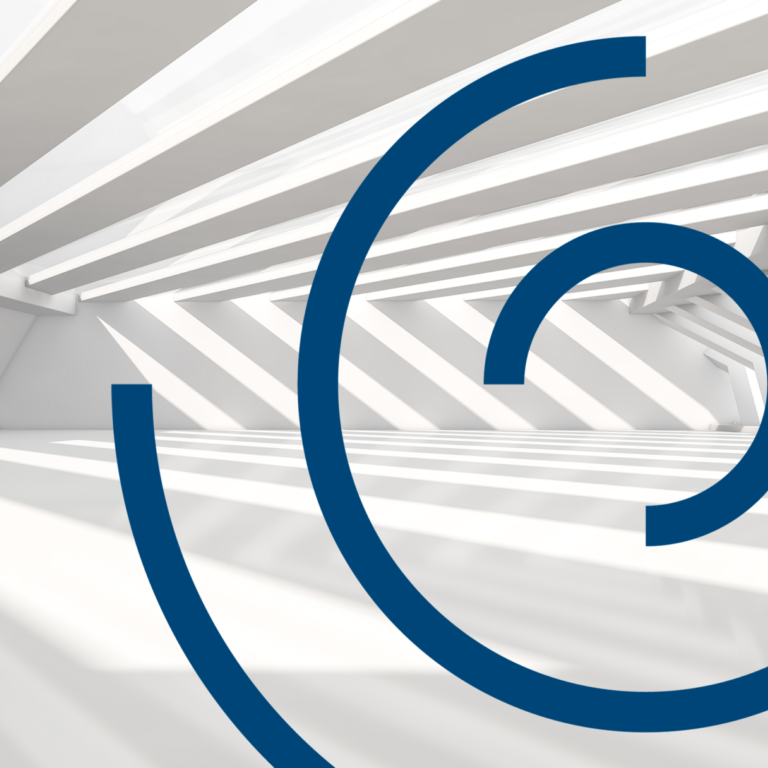 Derivatives Market Update for Financial Institutions
Well, we finally received the much-anticipated rate decision from the Fed. Yesterday the FOMC raised the federal funds rate by another 75 basis points, meeting the market consensus. Year-to-date we've seen the benchmark rate increase by 225 basis points, and the 10-year Treasury fluctuate between 1.63% and 3.49%. There has been and will continue to be much talk about rising inflation, a potential recession, and the timing and magnitude of future rate hikes. All this uncertainty has created a great deal of volatility in the markets. This is the type of environment where hedging tools can provide tremendous value by helping to manage risk, protect capital, reduce costs, and grow loans.

In our newsletter this quarter:
A resurgence of swaps on Main Street
Bob Newman - Business Development
Forty years ago, as the Federal Reserve was aggressively tightening monetary policy to combat inflation, the swap was born - a unique solution to reduce exposure to volatile interest rates. Swaps were a simple but powerful risk management tool to trade unknown floating payments for guaranteed fixed payments, both at the loan level and at a more macro balance sheet level. Community banks quickly learned that swaps provided a significant economic benefit through non-interest fee income and the value lost through prepayment in a traditional fixed rate product. Additionally, swaps provided a substantial competitive advantage to community institutions.
However, as speculators used swaps to make losing bets, swaps developed a reputation as being "dangerous". It certainly didn't help the image when, in 2002, Warren Buffett famously referred to derivatives as "financial weapons of mass destruction." Further, the FASB created an accounting standard that was complex and difficult to apply.
While this checkered history led many community banks to shy away from derivatives, we are now seeing an increasing number of these institutions electing to install interest rate swaps in their risk management toolkits.
Just a few of the impactful developments:
Post-global financial crisis, financial institutions of all sizes can secure counterparty credit risk with liquid collateral;
Since 2017, the FASB has been overhauling derivative accounting, making it much more flexible and user-friendly;
In Q4 2021, the ARRC formally recommended Term SOFR as an alternative to LIBOR, which addressed concerns among financial institutions about the lack of a forward-looking term structure when SOFR (the primary alternative) was originally introduced. The ARRC has also published credit spread adjustments to account for the lack of a SOFR credit component which could create a mismatch with a financial institution's cost of funds;
With the Fed once again battling inflation with large and frequent rate hikes, access to interest rate hedging tools has become a necessity for institutions of all sizes; and
Swaps are a benefit to borrowers too! Coupling a floating rate loan with a swap can result in the lowest possible rate.
With volatility and uncertainty back in the economic headlines, community banks and credit unions are capitalizing on these significant improvements. Subsequently, the swap tool is returning to Main Street with increased frequency.
Insights from the balance sheet risk management desk
Todd Cuppia - Balance Sheet Risk Management
Persistent and elevated market volatility continues to drive hedging activity with our clients who are seeking to navigate very challenging and large-scale business risks. Bank management teams are grappling with the inflationary environment, an inverted yield-curve, and concerns around how declining liquidity may put pressure on their deposit base. Market volatility has felt a bit abnormal, in terms of how much rates are moving per day, as well as how long the volatile conditions have lasted. In the context of the last decade, any elevated market volatility tended to be very short-lived. In contrast, market-implied volatility measures show that the market has expected, and generally received, rate movements of greater than seven basis points per day for around half of the trading days of 2022. We haven't seen anything like this since the global financial crisis 15 years ago.
MOVE Index - Expressed in Basis Points per Day
MOVE Index - Percentage of Trading Days with Expectation for Seven+ bps of Daily Yield Changes
Trading activity has remained skewed towards clients hedging floating rate loan portfolios with both vanilla swaps and options-based strategies. There was a roughly 70/30 split between banks and credit unions who are hedging falling rates vs rising rates in the second quarter. Those hedging for falling rates have increased the duration of their hedges lately, with many extending past five years, with some going as far as 7–10 years. In contrast, those hedging for rising rates are generally using the very long end of the curve to manage OCI/TCE risk that lives in the bond portfolio, or the very front-end of the curve to manage funding costs. Given the dynamics around deposit pricing and funding persistency, many have begun looking at forward-starting funding hedges to prepare for the future, after a few years of managing a balance sheet with almost no wholesale funding. Lastly, after a roughly two-year period where options strategies were infrequently utilized by our clients, these have become interesting again. Much of the options-based activity we have seen has been in collars to hedge floating rate loan portfolios. Collars can help strike the balance between targeting a specific net interest income profile, while minimizing price sensitivity risk in rising rate scenarios. There is currently a supply and demand mismatch between fixed rate payers and receivers in the Term SOFR market, so for banks using downrate hedging strategies dealers are pricing aggressively.
Rate protection strategies by tenor
Trading desk trends
With higher inflation and the expectation of more rate hikes to come this year, we have seen hedging activity come in waves. Borrowers were rate watching on the way up, a few capitulated at recent highs in mid-June but activity steadied as swap rates have fallen more than 60 bps over the last month. The number of terminations we have seen has increased as financial institutions and their borrowers are taking advantage of swap assets. As the Fed has moved rates further away from zero, our clients have embedded fewer floors in loans and therefore fewer swaps with floors. The spike in rates has also led to more inquiries into option products, especially at the two-to-three-year point on the curve.

With LIBOR liquidity drying up, LIBOR terminations have widened out slightly, but most dealers are still pricing inside one basis point. We saved clients considerable execution costs for cleared trades because of the ability to put cleared terminations in competition. Term SOFR origination pricing has been steady at around two basis points but may widen out as dealers warehouse exposure to the Term SOFR – SOFR compound basis risk.
SOFR trading is well entrenched in the overall derivatives markets, having overwhelmingly surpassed LIBOR volumes in Q2. Term SOFR, however, only makes up approximately 1% of all SOFR trading due to curbs on inter-dealer trading. The ARRC reconvened its term rate subcommittee to evaluate the one-sided Term SOFR order, which increases dealers' basis risk and capital charges, resulting in these costs being passed onto end users. Chair Wipf stated the ARRC is unlikely to relax restrictions completely on inter-dealer trading of Term SOFR, but changes to the scope of use are possible.
Countdown to LIBOR cessation
As we hit the one-year mark until LIBOR discontinuation (click here for a live countdown), CME Term SOFR trades made up the vast majority of replacement index transactions executed to date across all of Chatham's financial institutions clients. Below is a breakdown by index:
Increase in lender incentive programs
Scott Rosenblum - Client Relationship Management
A recurring theme we have seen with many of our back-to-back swap clients is the implementation of referral programs for lenders. While there are several ways to promote a swap program, one of the most effective is to incentivize lenders for swap transactions. These incentives can be a flat fee bonus or a percentage of net fees earned by the bank paid to the lender or relationship manager. Of course, these incentives should align with both bank and customer objectives. Your Chatham Relationship Manager will be happy to share what we are hearing about trends in this space.
Upcoming regulatory reporting requirements
Last year, the CFTC published major changes to the reporting rules under Dodd-Frank, which take effect on December 5, 2022. These changes align with global standards and improve swap data reporting accuracy. The CFTC is also enforcing compliance with its rules by increasing validations performed by Swap Data Repositories, such as the DTCC. After the compliance date, new submissions made to the DTCC will be validated against the CFTC's requirements and rejected should they not meet the new reporting standards.
Going forward, each party to a swap must obtain a Legal Entity Identifier (LEI) or be assigned a Natural Person Identifier (NPID). On the compliance date, this will apply retroactively to all open swaps, so now is a good time to ensure all your active trades have associated LEIs, unless the counterparty is a natural person.

Now is a good time to ensure all your active trades have associated LEIs.
While it is an existing CFTC rule that all parties to a swap are required to obtain a LEI, the validations at the SDR are changing such that DTCC will no longer accept submissions for entities that do not have a LEI. The current validations allow for submissions using a generic internal identifier for your counterparty instead of a LEI or NPID. When the LEI for an entity does not exist or is not on file, Chatham uses the internal identifier method to satisfy your reporting obligation within the timing requirements.
As requested by Chatham, the CFTC is offering some relief to End Users in that they are not required to renew their LEI if they are not entering into new derivative transactions. The CFTC understands that, for End Users, the entity registration information submitted generally remains consistent from the original application there may be onerous documentation requirements. This means that once your borrower has registered for a LEI, they do not need to continually renew it throughout the full lifecycle of the swap. The CFTC and DTCC will not validate whether the LEI is active versus lapsed for lifecycle reporting, rather only that it exists.
Learn more about how Chatham will help you meet the LEI requirement.
Hedging tools for energy producers
Kalen Van Maanen - Client Relationship Management | Ben Lewis - Business Development
Utility bills and prices at the pump have been grabbing headlines and setting records this year, bringing attention to the U.S. energy sector. Oil and gas producers are typically active hedgers, using derivative products to protect themselves from the volatile price movements that can be common in the industry. Financial institutions that lend to these companies often require hedging as part of their financing agreements, but frequently regional and community institutions lack the ability to offer the hedging products themselves.
Some financial institutions will introduce a third party who offers hedging tools directly to their borrowers. The bank enters an intercreditor agreement with the third party, giving them a senior position in the loan collateral. Also, the third party does not share any hedging revenue, which leads to an increased exposure without additional compensation for the financial institution; a less than ideal outcome.
Our clients needed a better option. They didn't want to depend on third parties to facilitate their energy hedging needs and risk a weakened credit position and missed fee income opportunities. By offering the hedge directly to their customer, our clients have enhanced their credit risk position. In the event commodity prices drop, and the bank is exposed to potential weakness in the customer relationship, the cashflows, and asset values of the hedges can provide additional strength to the credit and reduce the bank's risk to the customer.
Meet the team

How did you get started in derivatives?
After graduating with a psychology degree from Rockhurst University, I spent four years as a middle school math and science teacher in Kansas City and Chicago. I started my banking career as an administrative assistant on the trading floor at ABN AMRO Bank. I wowed the trading desk with my sports knowledge and subsequently ended up spending three years on the derivatives desk. In 2008, I took a job with a $30B regional bank in the Midwest, where I ran the customer swap desk for the commercial line of business for 11 years.
How long have you been at Chatham and what is your current role?
I started at Chatham in May 2021 and led the business development efforts in the Southeast and portions of the Midwest. In June of this year, I joined our Swap Desk where I now work directly with our clients and their borrowers on transactions. The transition has been great, and it has been a pleasure getting to interact and build relationships with our customers.
How would you describe the financial institutions team in three words?
Dynamic, intelligent, and caring

Jessie is one of the sharpest individuals I have worked with. If you work with Jessie, it will absolutely be memorable.
Justin Seeler, Interest Rate Swap Specialist at $30B regional bank in the Midwest
What do you enjoy doing outside of work?
When I'm not nerding out on derivatives, I have a very active family life. My husband is an NCAA DII Men's Lacrosse coach and we have two daughters who are going into 7th and 5th grade. My husband players, who call me Mrs. Coach, frequently come over for home-cooked meals. Sports are very important in our family; at any given time, we are circulating our daughters through lacrosse, cross country, volleyball, basketball, cheer, hockey, and softball.

We love hanging out with our families and best friends, drinking wine, watching Seinfeld, and constantly working on our vintage home. My family also has a mini schnauzer named Grace Wrigley and two cats – George Costanza and Elaine Benes. And because I love to bring as much fun and craziness as possible to our home, we are also getting a Golden Retriever puppy in the fall to be named Ally for Josh Allen.
Do you have a personal catchphrase?
When it comes to the game of life, there is no winning or losing, that's why I'm always hedging.
Come see us at these upcoming events
August
Moody's Analytics Balance Sheet Management "ZMFS" Conference
Bob Newman will speak at this event in Durham, NC from August 15-17.
Virginia Bankers Association CFO Conference
Bob Newman and Jason Lange will exhibit at this event in Richmond, VA from August 22-24.
September
Pennsylvania Association of Community Bankers Convention
Bob Newman will exhibit at this event in Lake Buena Vista, FL from September 22-24.

October
New Jersey Bankers Association Enterprise Risk Management Conference
Bill Smith will speak at this event in Union, NJ on October 6.

Western Bankers Association Lenders & Chief Credit Officers Conference
Ben Lewis will exhibit at this event in Dana Point, CA from October 23-25.
---
Learn more
Connect with a Chatham expert who can answer your questions.
---
Disclaimers
Chatham Hedging Advisors, LLC (CHA) is a subsidiary of Chatham Financial Corp. and provides hedge advisory, accounting and execution services related to swap transactions in the United States. CHA is registered with the Commodity Futures Trading Commission (CFTC) as a commodity trading advisor and is a member of the National Futures Association (NFA); however, neither the CFTC nor the NFA have passed upon the merits of participating in any advisory services offered by CHA. For further information, please visit chathamfinancial.com/legal-notices.
Transactions in over-the-counter derivatives (or "swaps") have significant risks, including, but not limited to, substantial risk of loss. You should consult your own business, legal, tax and accounting advisers with respect to proposed swap transaction and you should refrain from entering into any swap transaction unless you have fully understood the terms and risks of the transaction, including the extent of your potential risk of loss. This material has been prepared by a sales or trading employee or agent of Chatham Hedging Advisors and could be deemed a solicitation for entering into a derivatives transaction. This material is not a research report prepared by Chatham Hedging Advisors. If you are not an experienced user of the derivatives markets, capable of making independent trading decisions, then you should not rely solely on this communication in making trading decisions. All rights reserved.
22-0185