Solutions Design and Implementation Consultant
Apply Now
Department:

Client Advisory

Location:

Kennett Square, PA

Type:

Full-time

Compensation:

commensurate with experience.

Benefits:

Benefits include health insurance, life and disability insurance, 401k, EAP, paid holidays and paid time off.
---
Overview:
We don't simply hire employees. We invest in them. When you work at Chatham, we empower you — offering professional development opportunities to help you grow in your career, no matter if you've been here for five months or 15 years. Chatham has worked hard to create a distinct work environment that values people, teamwork, integrity, and client service. You will have immediate opportunities to face clients, partner with talented subject matter experts, work on complex projects, and contribute to the value Chatham delivers every day.
Chatham's Corporates Team works with public and privately owned companies every day to help them understand and manage their financial risk. In addition to providing consulting and outsourced services, Chatham also offers our Treasury Risk Management and Hedge Accounting Platform called ChathamDirect.
ChathamDirect is a robust SaaS based platform that helps corporate treasury teams manage financial risk, transactions, and hedge accounting. The ChathamDirect team is rapidly growing to meet the increasing needs of our corporate treasury clients and prospects. Successful candidates for the ChathamDirect Implementation team will find themselves in a dynamic environment, working with knowledgeable professionals, and solving complex problems while building relationships with colleagues. Chatham has a highly collaborative corporate culture enabling new employees to learn and expand their skillsets while working on real world situations that have meaningful impacts on our clients.
The Role:
At a high level, the Solutions Design and Implementation Team is responsible for understanding a Client's treasury operations, business and technology requirements, understanding their process, and managing the transition to ChathamDirect. This requires internal collaboration across multiple teams and disciplines within Chatham. After learning the basics of the platform and support process, the candidate will primarily assist senior design and implementation managers with the following tasks as the candidate advances toward the senior design and implementation manager position:
System Configuration –

Configuration Design – Possess the ability and willingness to listen to clients and understand what issues they are facing, and to effectively define and communicate the design of the client program in ChathamDirect to optimize their workflow.
Data Migration – Map and enter client data and reports into ChathamDirect, including trade confirmation review, exposure capture, and report configuration.
Data Reconciliation – analyze and communicate any differences in output between ChathamDirect and the client's prior system of record. Troubleshoot processes as far as they can before involving product experts.
Integration with External Systems – ensure that connectivity with third party platforms are tested and error free.
Training – Obtain deep expertise in the software capabilities and successfully navigate through a client's end-to-end processes within ChathamDirect.

Project Management –

Framework Utilization - Utilize the ChathamDirect project management framework; drafting project plans, identifying key milestones, documenting and actively monitoring project scope, defining appropriate timeframes, ongoing documentation of progress against milestones, and effectively communicating the project status internally.
Chatham project managers draw on leading practices, as defined by the PMI, while also utilizing situational judgement and experience. Chatham strives to provide white glove service for an outstanding client experience.

Internal Communication –

Feedback Loops - Collaborate with the product development team to suggest feature requests to enhance functionality within ChathamDirect as well as contribute to the continual improvement of the product to meet market demands.
Collaborate with multiple internal stakeholders (technology experts, client relationship management, valuation experts, accounting experts, regulatory experts, support desk) to drive the project to completion.
Your impact:
Aside from handling day-to-day responsibilities with excellence, the individual would be expected to contribute to the larger team's goals and strategic initiatives, continually looking for ways to improve processes. This role is impactful to clients and will build a strong foundation for an individual's career in financial technology.
Contributors to your success:
We seek an individual who will thrive in our culture and can make a significant impact over the long term. Most of our team members do not come to Chatham with a deep understanding of derivatives; therefore, we conduct a mix of classroom and apprentice-style training. We look for people who have consistently demonstrated drive, determination, and academic as well as professional accomplishments throughout their lives. We invest a great deal of time into training our employees, and we are looking for individuals who want to make a long-term commitment to the company.
Bachelor's degree plus 2-3 years of work experience in finance, accounting, business management, economics, or related field
Ability to learn and understand finance, derivatives, valuations, technology, and accounting
Ability to understand new technologies
Highly motivated, self-starter
Quantitative analytical and creative problem-solving abilities, solution-based mindset
Highly proficient in Excel
Attention to detail, accuracy, and organization
Collaborative mindset
Ability to work in fast-paced environment under deadlines, maintaining a calm, patient demeanor
Ability to effectively prioritize and execute tasks across multiple projects over varied timeframes
Experience with Power Query, BI, Python and ETLs a plus but not required


About Chatham Financial
Chatham Financial delivers financial risk management advisory and technology solutions to organizations across industries and around the world by helping companies maximize value in the capital markets. At Chatham, we help businesses improve their bottom lines. But that's not the only place we're committed to making an impact. We look beyond our clients, too — enhancing the markets where we work, supporting the clients we partner with, helping our employees thrive, and giving back to the world at large. And when you join Chatham, you're an integral part of this equation, enabling us to live this purpose-driven philosophy every day.
#LI-Onsite
#LINC1
Apply Now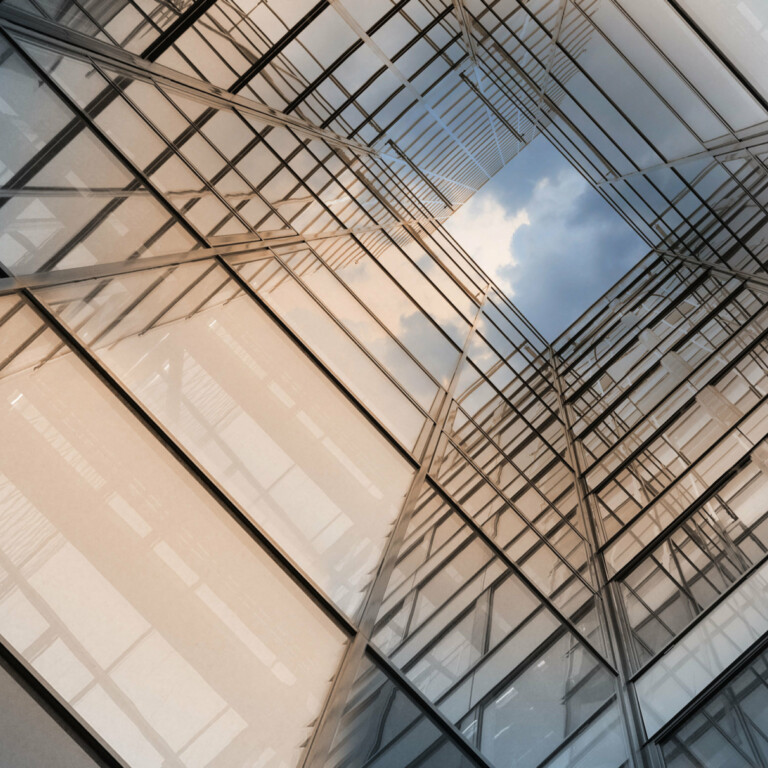 Careers
Working at Chatham means tackling diverse projects and solving complex problems. Are you up for the challenge?
About Us
Discover why more than 3,000 clients worldwide count on Chatham to understand and manage their financial risk.