Software Developer in Test
Apply Now
Department:

Software Development

Location:

Kraków

Type:

Full-time

Compensation:

Commensurate with experience.
---
Overview:
We don't simply hire employees. We invest in them. When you work at Chatham, we empower you — offering professional development opportunities to help you grow in your career, no matter if you've been here for five months or 15 years. Chatham has worked hard to create a distinct work environment that values people, teamwork, integrity, and client service. You will have immediate opportunities to partner with talented subject matter experts, work on complex projects, and contribute to the value Chatham delivers every day. 
Our technology team is made up of a team of Software Engineers, Testers, DevOps Engineers, Security Engineers, UX Designers, Quantitative Analysts and Data Base Analysts. We build software for our clients that range across multiple sectors and industries as well as tools for our internal users to help them better serve our clients. Our team is a global team located in four different countries and multiple time zones. We interact daily with each other as well as our key business stakeholders to ensure quality and speedy delivery of our product offerings.
In this role you will:
Develop acceptance criteria with stakeholders

Develop new automated tests to meet the acceptance criteria

Monitor and maintain suite of automated regression tests

Attend Scrum, Planning, Backlog Grooming, and Retro sessions

Organize chartered exploratory testing sessions

Provide feedback on testing strategies

Provide fast feedback on development work

Educate team members on effective test practices

Help foster a culture of shared ownership of quality across the team
As a Software Developer in Test, you will be an essential part of a high performing agile development team focused on delivering solutions to meet the needs of Chatham Financial's internal users and our clients. You will be involved in leading the test function while building software: from design, to development, to release. You will be working on teams that have a broad range of skillsets. In any given day, you will be collaborating with members of the business team, designers, developers, and technical support.
We believe that testing should begin before the first line of code is written. We want to build quality code, but also testable code and we recognize that participating in the conversation early on can lead to achieving both. We want our testers to be technical, using their skills to build automation that will free up their time to tackle more interesting problems. We also believe in exploratory testing to supplement planned test scenarios and automation effort.
Your impact:
In this role, you will have direct impact on delivering products and solutions to help our clients analyze, account for and report on their financial risk. You will build tools to automate external or internal workflows to serve our clients across multiple sectors and directly contribute to revenue growth and support recurring revenue streams or streamline internal operations and processes to positively contribute to our bottom line.  You will help to foster an inclusive culture where technical excellence, delivery and collaboration is encouraged.  
Contributors to your success:
Minimum of 2-4 years of automated testing experience

required

Experience leading the testing function as an embedded member an agile development team.

Experience with and/or a strong knowledge in software testing practices, especially BDD/acceptance test-driven development. You will be expected to write automated acceptance tests while features are being developed.

Experience with C#, SpecFlow, TypeScript, JavaScript and tools like Cypress.

Experience in exploratory testing. By this, we are not using a euphemism for running manual test scripts. If you have to do something repeatedly, automate it. With exploratory testing, we mean thoughtful manual exploring to fill in the gaps of automated testing.

Experience working with a variety of open-source testing technologies and tools

Prefer experience with things like Git workflow, performance testing, and security testing

Bachelor's Degree in Computer Science, Mathematics, Physics, Engineering, or equivalent practical experience
What we offer:
Chatham aims to support our employee's livelihood with a range of benefits to support each individual's career growth, financial security, and wellness (physical and mental).
Comprehensive compensation package that includes rewards based on individual and company performance.
Wellness benefits to support overall health, including private healthcare, 6 extra sick days that do not require a formal sick leave, life insurance, and an Employee Assistance Program (EAP) providing access to individualize counselling and support.
MyBenefit cafeteria plan including multisport card
Opportunities to support our local communities by giving 1% of our profits to charitable organizations and encourage all employees to give 1% of their paid company time to community initiatives.
Clean air in the office thanks to industry grade air filtration system
Onsite parking spots
Organization sponsored English classes
Finally, we embrace creativity and empower employee ideas through team collaboration and idea generation. As part of this, we host semi-annual Hack Weeks in which teams and individuals pitch and develop new product concepts and technology improvements. It's an opportunity not only for a break from the "day-to-day," but also to have your ideas heard and given the chance to impact our company and clients.
About Chatham Financial:
Chatham Financial delivers financial risk management advisory and technology solutions to organizations across industries and around the world by helping companies maximize value in the capital markets. At Chatham, we help businesses improve their bottom lines. But that's not the only place we're committed to making an impact. We look beyond our clients, too — enhancing the markets where we work, supporting the clients we partner with, helping our employees thrive, and giving back to the world at large. And when you join Chatham, you're an integral part of this equation, enabling us to live this purpose-driven philosophy every day. 
#LI-Hybrid
#LI-DH1
Apply Now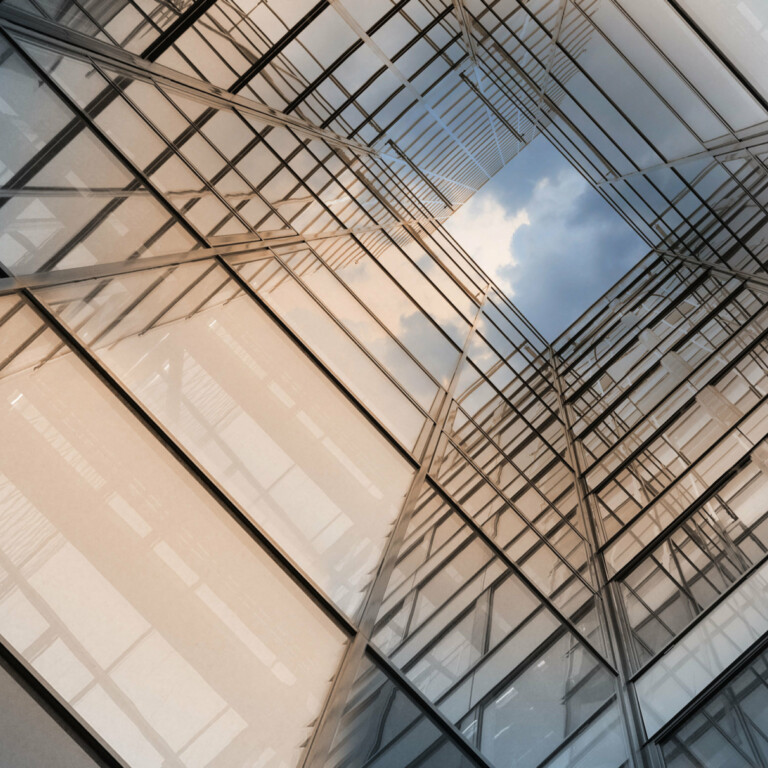 Careers
Working at Chatham means tackling diverse projects and solving complex problems. Are you up for the challenge?
About Us
Discover why more than 3,000 clients worldwide count on Chatham to understand and manage their financial risk.