Sales and Business Development Lead
Apply Now
Department:

Business Development

Location:

Kennett Square, PA

Type:

Full-time

Benefits:

Benefits include health insurance, life and disability insurance, 401k, EAP, paid holidays and paid time off.
---
Overview:
We don't simply hire employees. We invest in them. When you work at Chatham, we empower you — offering professional development opportunities to help you grow in your career, no matter if you've been here for five months or 15 years. Chatham has worked hard to create a distinct work environment that values people, teamwork, integrity, and client service. You will have immediate opportunities to partner with talented subject matter experts, work on complex projects, and contribute to the value Chatham delivers every day.
The Global Real Estate (GRE) Sale's team supports GRE with the acquisition of new clients; identification and cultivation of sales of new services to existing clients; and client relationship management with existing clients and industry partners.
The vast and fragmented nature of the real estate industry, coupled with GRE's dominant position and extremely large client base and industry relationships, necessitates a strategic and organized outreach plan for both clients and industry partners, which includes mortgage brokers, agency (Fannie Mae and Freddie Mac) loan originators, non-bank lenders such as debt funds, counsel, etc. It is essential to prioritize where to devote finite resources to maximize impact through a diverse range of sales delivery mediums (in-person visits, personalized and mass email, update calls, large and small group presentations, marketing efforts, CLEs, etc.). The execution of this plan requires active participation by the salesperson, as well as coordination of the participation of the broader hedging and defeasance teams who have, at times, competing responsibilities for limited resourcing.
As we continue to grow and maintain relationships with this network of clients and influencers, we have a need to grow our sales team. This sales effort is both offensive (continuing to build on our market share as the undisputed leader in both interest rate and defeasance transaction volume and service quality), as well as defensive (gathering intelligence on competitor tactics, particularly with influencers) to thwart competitors' efforts to win over our existing clients and reacting, as appropriate, to best compete and defend our current market share.
In this role you will:
Lead outreach to industry partners (mortgage brokers, agency originators, bridge lenders, counsel) to:
Plan, lead and execute on relationship plans per influencer team/office
Coordinate, collaborate and work in conjunction with current leader of the Influencer plan and transactional sales to assess and record strength of relationship, prioritization, and necessary next steps
Utilize marketing tools to assess what influencers are interacting with us or consuming our market data to target most likely referral sources
Provide timely feedback to the hedging team leads and GRE technology manager on processes, systems and procedures to gather data and improve our systems and support for high volume transactional business of interest rate caps and defeasance
Research to ensure continual awareness of landscape of companies and employees in a constantly changing environment
Embed within the hedging and defeasance transaction teams to:
Cooperate with hedging team client relationship owners in the development of outreach plans and execution of such plans for a diverse range of client
Assist in pre-transaction sales process
Help with analysis, indicative pricing, etc.
Assess whether/when we are in competition and assist hedging and defeasance teams with articulation of value proposition and differentiation
Be the foundational awareness of competitor activity and when/how we compete, as well as drive attitudes and skills/habits across transaction teams to better compete as our competitors continually increase their efforts against us
Be the key driver of the "important but not urgent" in a team dominated by the "important and urgent" of timely, responsive client service.  One of the biggest challenges of this role is to liaise and partner with various members of a busy transactional team to assess relationships and pre-transaction sale opportunities, then partner with different team members both in the office and on the road to start new relationships, strengthen existing ones, and maintain an accurate record of these relationships
Travel ~2 days/week in the northeastern, midwestern, and southeastern US, and attend occasional conferences across the country (2-4/yr)
Contributors to your success:
5+ years experience
Experience with and knowledge of the interest rate hedging markets, defeasance, as well as real estate markets and fundamentals
Experience leading client interactions and meetings, both internally and externally
Tenacity and persistence
Strong drive to win
Excellent organizational and communication skills
Strong interpersonal skills and comfort talking in front of an unknown audience
Ability to communicate complex topics at the appropriate levels for a wide range of audiences with respect to awareness, understanding and sophistication
Maturity and experience to navigate ambiguous and confrontational interactions with poise and resolve
Your impact:
This is a client-facing role for a business development professional who will interact with clients and industry partners. The purpose of the role is to increase client and industry partners' awareness of how they can leverage Chatham, to better understand Chatham's clients so we can serve them better, and to gather market intelligence so that we can create new and improved services. The role will contribute to our purpose of Impacting Clients and is dynamic and fast-paced.
About Chatham Financial:
Chatham Financial is the largest independent financial risk management advisory and technology firm. A leader in debt and derivative solutions, Chatham provides clients with access to in-depth knowledge, innovative tools, and an incomparable team of over 600 employees to help mitigate risks associated with interest rate, foreign currency, and commodity exposures. Founded in 1991, Chatham serves more than 3,500 companies across a wide range of industries — handling over $1 trillion in transaction volume annually and helping businesses maximize their value in the capital markets, every day. To learn more, visit chathamfinancial.com.
#LI-onsite
#LI-BB1
Apply Now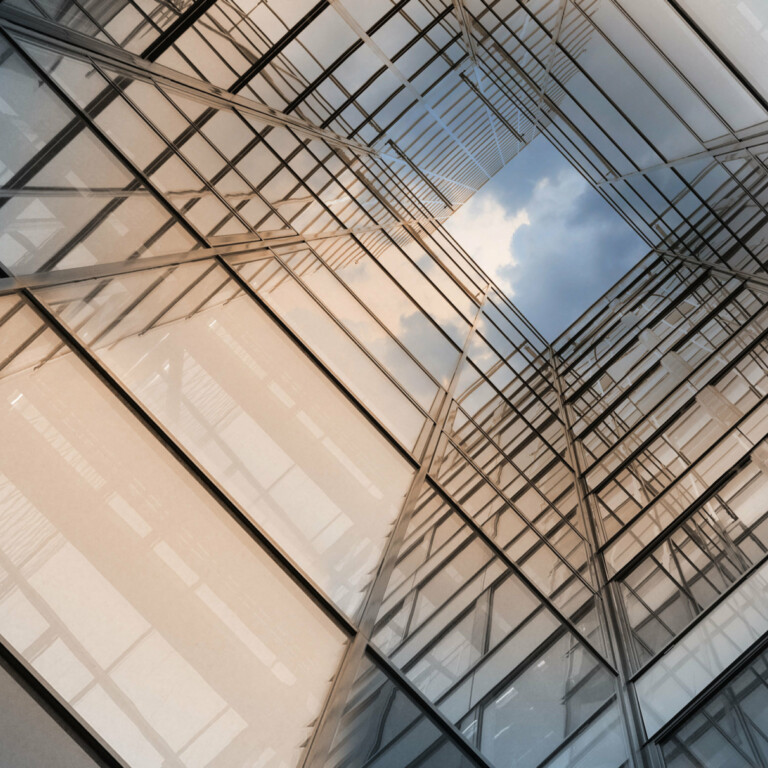 Careers
Working at Chatham means tackling diverse projects and solving complex problems. Are you up for the challenge?
About Us
Discover why more than 3,500 clients worldwide count on Chatham to understand and manage their financial risk.