2024 Global Real Estate Analyst
Apply Now
Department:

University Graduates & Internships

Location:

Kennett Square, PA

Type:

Full-time

Benefits:

Benefits include health insurance, life and disability insurance, 401k, EAP, paid holidays and paid time off.
---
Overview:
We don't simply hire employees. We invest in them. When you work at Chatham, we empower you — offering professional development opportunities to help you grow in your career, no matter if you've been here for five months or 15 years. Chatham has worked hard to create a distinct work environment that values people, teamwork, integrity, and client service. You will have immediate opportunities to partner with talented subject matter experts, work on complex projects, and contribute to the value Chatham delivers every day.
Chatham Financial is a unique global financial services provider that takes a creative and holistic approach to developing our team members. We invest in creating a culture that is defined by professional growth, collaboration, and opportunity. As our most valuable assets, Chatham's team members are rewarded with the opportunity to work with an incredible range of clients and consult on complex and exciting financial problems.
Role Opportunity – Real Estate Capital Markets Advisory:
Real estate investors can have project or portfolio returns impacted by interest rate and foreign currency fluctuations, capital structure, prepayment terms, financial covenants, and valuation approach. Chatham's Real Estate team has deep experience partnering with leading real estate firms globally to understand and mitigate these risks. Through decades of working with public and non-traded equity and mortgage REITs, private developers, private equity funds, investment managers, family offices, pension funds, and debt funds, we have developed and continued to define the industry standard for debt and derivatives strategy, execution, valuation, and reporting. Analysts can expect to get a wide degree of exposure to different financial products, analysis tools, and client types.
Client service teams include: Hedging Advisory; Valuation, Reporting, and Analytics (VRA); Structured Finance; Capital Markets Solutions; and Real Estate Investment Banking.
In this role you will:
While the specific responsibilities of an analyst vary based on their team placement, here are some examples of responsibilities managed across our current analysts:
Work directly with clients to onboard the terms of their loan obligations into our technology platform
Support independent asset and debt valuation models, research, and reporting
Conduct market research and prepare client presentations
Assist in preparation of month-end accounting deliverables for clients
Identify and monitor financial covenants for client loan portfolios
Conduct quantitative and qualitative analysis of client interest rate and foreign exchange exposures
Support consultants in structuring, pricing, and executing hedge transactions with dealer banks on behalf of clients
Analyze prepayment provisions in commercial real estate loans, calculate whole penalties, and assist with securities transactions
Travel Requirements will vary depending on home office and team placement. All Denver-based analysts will be required to spend up to three weeks in the Kennett Square office as part of the initial training. Other travel responsibilities could entail being onsite at client offices or travel to other Chatham offices to support internal initiatives, often for a week or more. As each team placement may have unique needs, please let Chatham know if you have any limitations on your ability to spend time outside of your home office.
Contributors to your success:
Chatham maintains an entrepreneurial culture that rewards teamwork and innovation. We seek individuals who are natural leaders, who have a desire and ability to learn quickly, and who fit our culture of service, collaboration, and humility.
The team members that thrive at Chatham tend to possess or develop the following skills:
Quantitative skills: the ability to work with large amounts of data and understand causal relationships, the ability to work with financial models with attention to detail in both inputs and outputs, and experience with statistical analysis and/or financial modeling is a plus
Communication skills: the ability to communicate complex subject matter in a concise way; the ability to adjust delivery style to accommodate different audiences; the ability to effectively communicate with clients, colleagues, and other stakeholders in a variety of formats (including verbal, e-mail, PowerPoint, and spreadsheets)
Collaboration skills: the ability to share information internally to grow the capabilities of the team and to seek out knowledge from others when needed, partnering with external clients throughout a project, delivering on internal requirements to support other teams as needed
Project management skills: the ability to prioritize competing demands and align resources with project deliverables, communicating internal and external expectations throughout a project
A combination of these skills will be utilized by every team member, but we expect individual roles to draw out individual strengths that complement the team. Our goal is to develop people to their fullest potential so that they can achieve greater responsibilities and have impact on those around them, clients, and teammates alike. While our work is in the financial realm, the primary qualification to apply is a willingness to join our community. No professional experience or certifications are required as we provide the relevant education through a mixture of training and apprenticeship programs, but our process is highly selective as we intentionally seek candidates with traits that contribute to the firm's culture.
Training program:
Chatham Financial analysts attend the New Hire Academy which focuses on improving their speed to proficiency by developing the knowledge, skills, and relationships needed to be successful. It is a combination of online learning resources, virtual debriefs, and in-person workshops with the cohort. Content areas covered include: fixed income math, derivatives basics, options theory, client communications, and effective consulting skills.
About Chatham Financial:
Chatham Financial is the largest independent financial risk management advisory and technology firm. A leader in debt and derivative solutions, Chatham provides clients with access to in-depth knowledge, innovative tools, and an incomparable team of over 600 employees to help mitigate risks associated with capital structure, interest rate, and foreign currency exposures. Founded in 1991, Chatham serves more than 3,500 companies across a wide range of industries — handling over $1 trillion in transaction volume annually and helping businesses maximize their value in the capital markets, every day.
Applicants must be currently enrolled in an undergraduate or graduate academic program with a graduation date between December 2023 - June 2024.
#LI-Onsite
#LI-AS1
Apply Now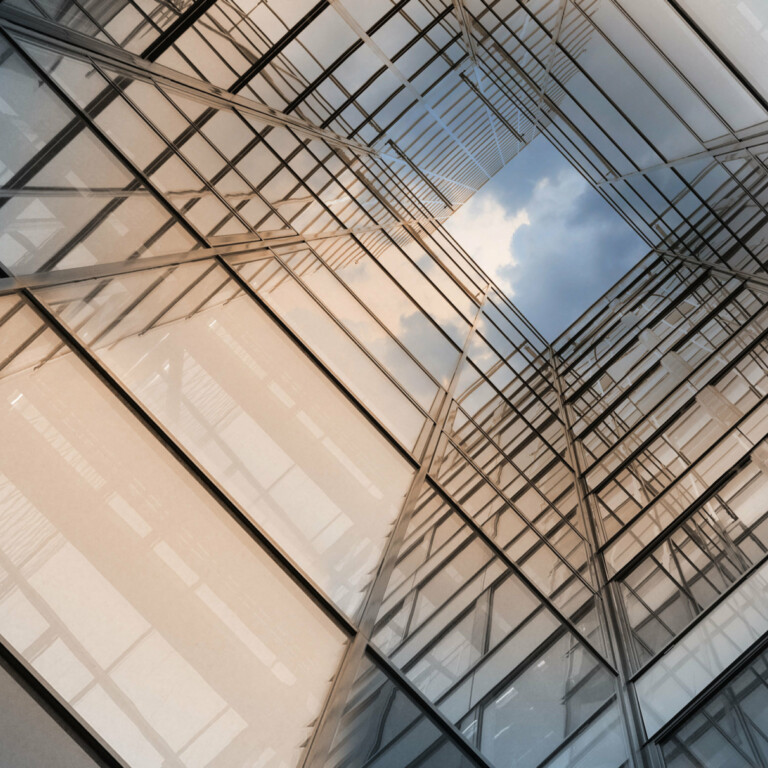 Careers
Working at Chatham means tackling diverse projects and solving complex problems. Are you up for the challenge?
About Us
Discover why more than 3,500 clients worldwide count on Chatham to understand and manage their financial risk.